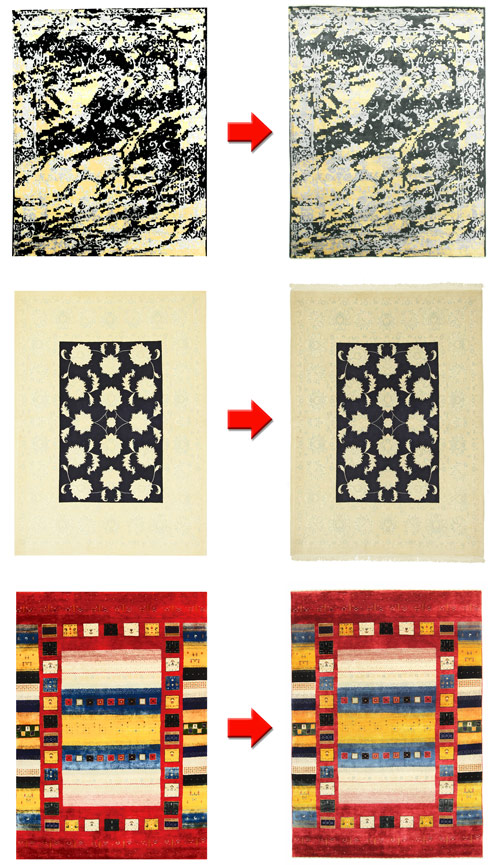 You are looking for a carpet for your bed, dining or living room? You have a specific vision and don't want to make any sacrifices? Then Nain Trading is the right place for you!
In addition to our carpets on display, we offer a very special service. You can order a custom carpet, according to your wishes at any time.
This offer is valid for all Persian and Indian carpets. You are free to decide the size, the colour and the design of the pattern. Furthermore, you can choose your own logo or family crest to personalize the carpet.
The manufacturing of your custom made carpet will take about four to six months. Depending on the selected design, the size, the material and the knot density the price will be slightly higher than the rest of our carpet collection. Prices start at 300 Euros per square meter.
You can contact us at any time via phone or email to tell us about your individual ideas and / or send us pictures of your ideas, without making a commitment to purchase. In further steps we will go over to discussing size, material and knot density with you.
Please note that we cannot guarantee any right of return if you order a custom made carpet. We will talk you through all the details in the beginning to insure that the carpet will be knotted according to your wishes. Depending on the style of the carpet, it will be manufactured by hand, either in India or Iran.
In addition to the carpet, you will receive a certificate of authenticity as well as a guarantee on the used material.
We would be thrilled to collaborate with you and make the carpet of your dreams a reality.
Contact us:

Contact