Discover special carpet categories

Here, our interior designers from Nain Trading would like to introduce you to very special collections. From insider tips to the latest creations from our own weaving mills, you can make wonderful discoveries here. We give you selected suggestions on how you can show off an oriental rug to its best advantage in the interior and show you the most beautiful combinations of eastern tradition and western modernity. You will see how a handmade rug can enhance a classic interior or stimulate the senses in a stylishly cool design and warm not only your feet, but above all your heart with its soothing colours.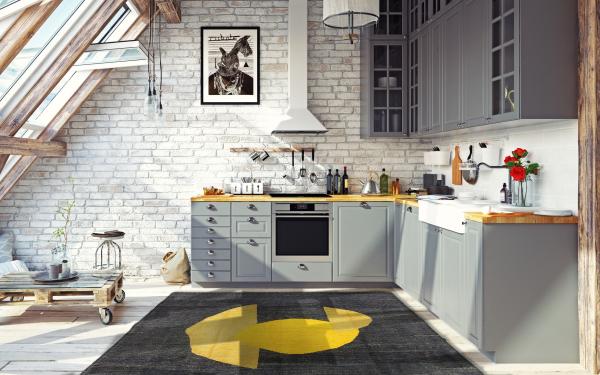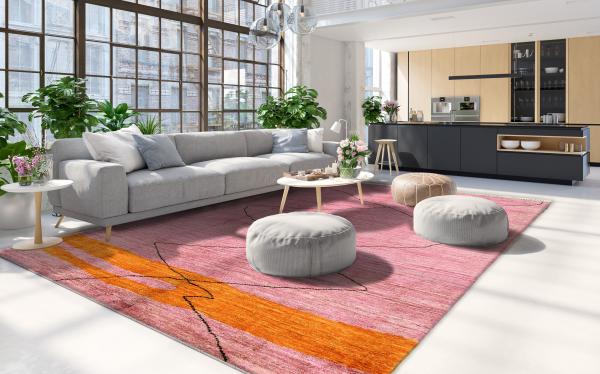 Berber
Berber carpets - the charmingly rustic among the original hand-knotted carpets
Berber carpets are particularly homely with their typical, sometimes high pile. Their style and expression are always shaped by their origins. Whether traditionally inspired or elegantly interpreted in a modern way, they are rooted in Berber culture. Therefore, these carpets have elements of the nomadic, a country-rustic character. At Nain Trading we offer you a very nice range of different types of Berber rugs. The friendly, bright, classic Beni Ourain are particularly fluffy and soft. Berber ghashghai, on the other hand, impress with their strong, geometric patterns. Warm earthy to bright colors can be found in our Berber Maroccan. In addition, we present our own collections designed exclusively for us, which are manufactured in our partner manufactories with the highest level of craftsmanship. Our designer Ela created our latest collection of unique designs for you. Be enchanted by their art!

For more information about Ela Berber Design, please take a look at our blog. Blog "Design-Berber Carpets by Ela"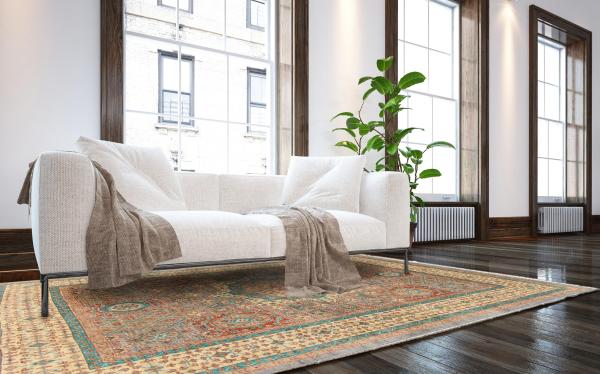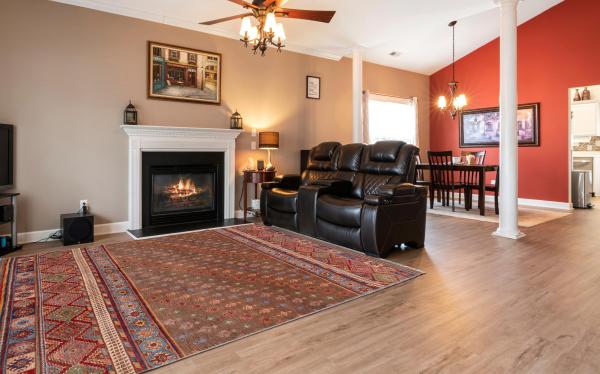 Arijana & Mamluk
Based on classic Persian carpets with their typical designs, these carpets form a harmony of tradition and modernity.
Ornaments that are often very fine in origin have been generously transferred to our present day. These now simpler implementations of the pattern in the usual best craftsmanship quality of the original hand-knot give a room new impetus. They are always made from the best natural materials, such as sheep's wool. They breathe history and contemporary flair in equal measure. Modern and yet original, inspired by classic oriental carpets and interpreted in slightly airier designs, these carpets impress with their particularly natural look and soft feel. Bring this charming comfort into your home and enjoy the lasting, pleasant impression of soft naturalness.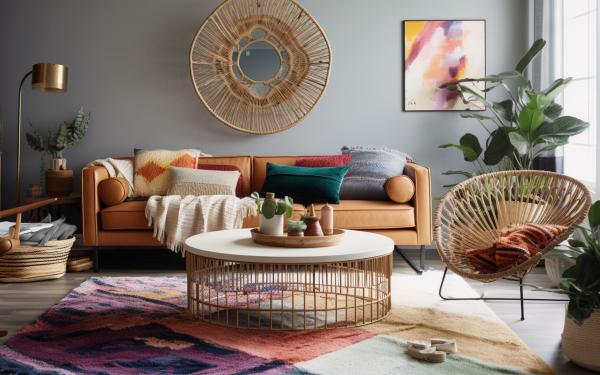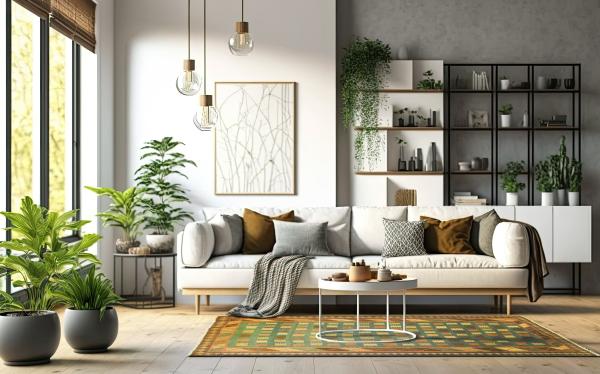 Kilim
Kilims are fantastic style elements that are unparalleled in their versatility, both indoors and outdoors. Several of them often fit together and, with their interaction, create a perfect match. We have an incredible selection of over 8,000 kilim rugs in our range just waiting to be discovered. Choose your favorite item from more than 7 subcategories, from modern to antique, and let your interior come alive in a new atmosphere. Each kilim rug is also unique and woven by hand. The traditional craft has its origins in the oriental region and kilim carpets are still being made in Iran, Afghanistan, Pakistan and Turkey today. Bring a piece of this tradition into your home.

You can find more interesting things and valuable tips on interior styles related to kilims in our Blog "Summer kilim carpets"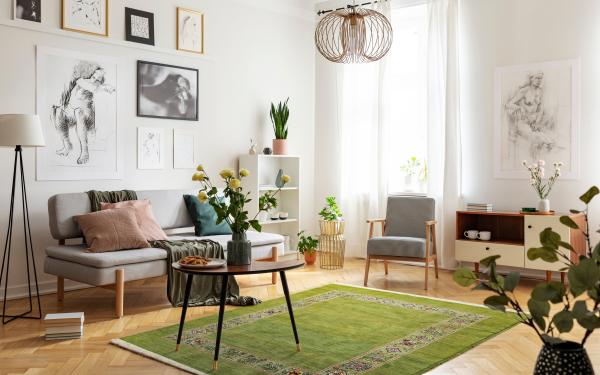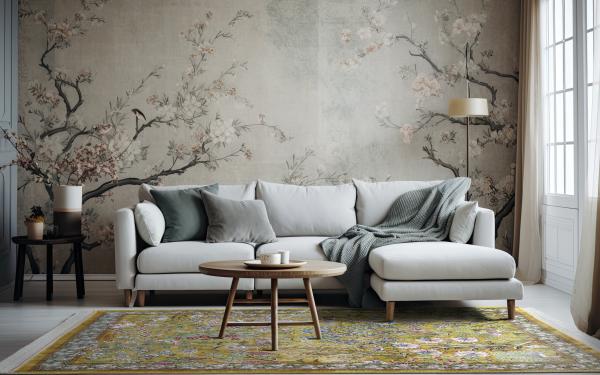 Spring Green - Green of Spring
Green, symbol of nature.
Spring green, the color of new green leaves and trees.
In hand-knotted oriental carpets, green, from light green to dark green in all its shades, is often found in the design of filigree ornaments.
In real Persian carpets, however, green as one of the main colors is relatively rare. Even rarer are spring green hand-knotted carpets. Our interior designers have rummaged through our diverse range to find those treasures for you that have immortalized that magic of greenery in spring. Discover the most beautiful of these rarities here and give your home an extraordinary original oriental carpet in this timelessly inspiring colour!